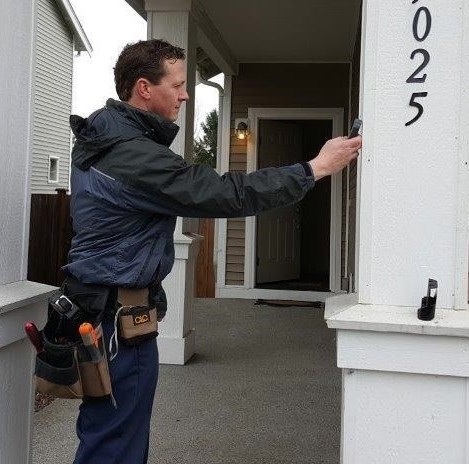 PRIME Home Inspections provides complete, high quality, professional home inspection services. Our primary focus is to provide you with the most complete, easy to understand report possible. We focus on safety items and the systems that are the most difficult and expensive to repair. A proper home inspection is a crucial part of the home buying process, and our goal as your home inspector is to provide you with all the necessary information you need during this crucial time.
Shannon Russell, General Manager at PRIME Home Inspections, LLC, has a lifetime of experience in and around the construction trades. He has built or installed, repaired or replaced, remodeled or restored nearly every component from modern homes to those built as far back as the mid 1800's.
Of his experience, Shannon says, "Growing up, my dad was a carpenter and would take me to work with him. He taught me what he was doing and why, and showed me how to DO IT RIGHT the first time. When I began working in construction myself, I would often butt heads with job supervisors that wanted me to cut corners, so I decided to go out on my own."
Shannon is also a U.S. Army Veteran, and is proud to have followed in his father's footsteps, by serving among his brothers and sisters in uniform. Shannon joined the U.S. Army at age 18, because he had a deep appreciation for the rights and liberties that we as Americans enjoy. He knew that those rights and liberties had come at a great cost to so many Veterans before him, and joining the service was his way of giving back. PRIME Home Inspections is proudly a Veteran owned and operated company, and in continuing appreciation of our men and women in uniform and the Veterans who have served our great nation, we proudly offer a $40 discount to all Active Duty Military and Veterans. Thank you for your service!
As an InterNACHI Certified Professional Home Inspector, licensed in the State of Washington, Shannon utilizes that same philosophy of, DO IT RIGHT the first time, that his dad instilled in him as a child, and ensures that every inspector at PRIME Home Inspections is InterNACHI trained and certified, and has undergone a full background check providing you with the highest quality, most secure home inspection and report.
Click here to schedule your home inspection now.
Please feel free to call, email or text any time.